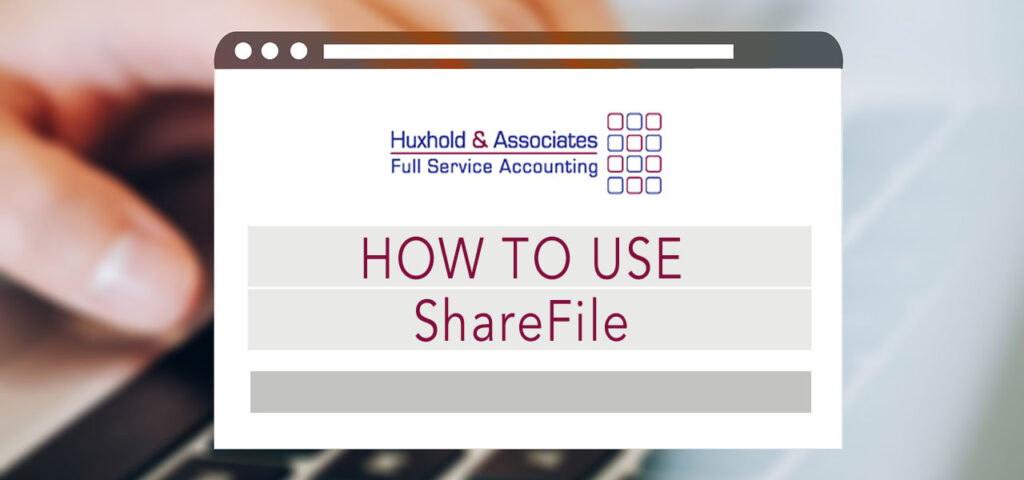 What is ShareFile?
It is a secure file-sharing site we use with our clients. Both we and our clients can upload files to each other in a secure and safe way. It just takes an email address and a password.
How to access ShareFile:
On our website, click on the maroon box below that says SECURE FILE SHARING.
Your username is your email address.
We do not know your password — if you forgot (or need to create one), click on "Forgot Password" You will receive an email from: ShareFile Support (mail@sf-notifications.com) that will allow you to reset your password. This link is time sensitive (approximately 15 minutes). If you do not see the email check your junk mail (especially if you have a Gmail account).
If you are having difficulty accessing call Lori: 1-760-741-8802 ex.0
To upload documents to ShareFile:
Click on the blue circle on the right side of the screen > UPLOAD > BROWSE FILES > (find and click on the document(s) you want to upload) > OPEN > UPLOAD at bottom left of screen.
ShareFile Privacy: This website (huxholdandassociates.com) does not collect or store your documents or Personally Identifiable Information (PII). We use ShareFile for sharing documents. ShareFile's Privacy Policy and Terms of Service apply.